Welcome!

We hope you find something wonderful, helpful & maybe inspiring!

AGING & EYESIGHT




It's no secret that aging brings along a variety of health issues. For many, deteriorating eyesight is one of the first health issues noticed. To better educate older adults and their caregivers, we recently published an educational guide on aging and eyesight. Please take a look:



myvision.org/guides/aging-and-eyesight-guide/
myvision.org/guides/alzheimers/
--------------------------------------------
Addiction has caused devastation to communities, families, and individuals throughout Maine and beyond. Located in Downtown Portland, Casco Bay Recovery offers experienced, client-centred treatment for individuals seeking freedom from alcohol and substance use disorders.
Maria Flagg has created a guide on
100+ Discounts for Seniors To Maximize Savings
.
With more than 71 hours of research and finding out the best resources that will help the Seniors to get discounts – this is a great guide! Thank you Maria!
My name is Josuee and I work with RetireGuide – a free web resource dedicated to providing useful information to help older adults fulfill their retirement goals.
We recently published what we believe to be the most easy-to-understand guide on the ins and outs of medicare. This free resource highlights coverage, costs, eligibility and enrollment information, along with answers to some frequently asked questions. I am also sharing a link to our senior benefits and discounts guide, please take a look:
retireguide.com/medicare/
retireguide.com/guides/senior-benefits-discounts/
Thank you for your time. Have a great rest of your day!

Josuee Palacios, Outreach Specialist
Nursing home abuse is unfortunately something that happens more than many of us realize. This guide will give you all the information you need to know about nursing home abuse including the signs of it, how to prevent it, statistics, and more.
FREE Nursing Home Abuse Guide – levinperconti.com/everything-you-need-to-know-about-nursing-home-abuse.html
Holly Brooks, Outreach Coordinator
—————————————————
This 'Senior's Guide to Budgeting and Couponing'
is a fantastic compilation of financial literacy and guidance for senior citizens. It covers topics such as how to budget on a fixed income, how to maximize your retirements savings and where to find the best senior discounts. There's even a slew of additional resources for seniors that explore health, safety and mental wellness!
https://couponfollow.com/research/seniors-guide-to-budgeting-and-couponing
Click here for FREE learn-at-home driving skill classes like:
SmartDriver TEK
Using Ride sharing Apps
CarFit (getting the best fit in your car – adjusting sets, mirrors, etc)
We Need to Talk (the discussion on when to stop driving w/older drivers)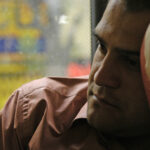 The pandemic has put additional stress on our country, especially those who are victims of our nation's drug epidemic. With many COVID-19 cases still being reported, our organization would like to offer a resource to help your community.  
The following is a link to Substance Use Disorder resources in Maine:
Maine Substance Use Disorder Resources
People can search by county or city, and have access to all the 70+ types of services we cover in our database, such as treatment, prevention services, language-specific services, & age-specific services. On it, you'll also find a comprehensive listing of every addiction service available in your state. We are available 24/7 and our services are free of charge.
The main goal of our site is to help people who are affected by addiction and provide information to help with the prevention of substance abuse. Our site is HONcode Certified and provides reliable, transparent, and ethical health information.
Drug Rehab Services
—————————————————
Attend AARP Driver Safety's NEW Live Virtual Workshops and learn how to get where you're going safer, easier and smarter. With our four FREE virtual workshops, you can get all your transportation questions answered in real-time.
• Using App-Based Ridesharing Services
Tap, ride, arrive. It's that simple. Join your peers for our virtual workshop about ridesharing apps like Uber & Lyft and how they help you stay you safe, mobile and connected at any age.
• CarFit Workshop
You can improve your safety and reduce your risk of injury during a crash by making adjustments to ensure your car "fits" you properly. CarFit is a free educational program developed in collaboration with AAA, AARP and the American Occupational Therapy Association.
• Smart DriverTeck Workshop
Technology is changing the driving experience. This FREE workshop familiarizes drivers with important safety technology like Blind Spot Warnings, Smart Headlights, and Automatic Braking. Join your peers on Zoom at a LIVE virtual session.
• We Need To Talk Seminar
It's a tough subject, but there comes a time when older family members need to stop or limit their driving. We Need To Talk offers a free virtual seminar that helps you assess your loved one's driving skills & provides tools to help you navigate these important conversations.
View the schedules for these four workshops and register today!
Visit

aarp.org/DriverSafetyVirtual
——————————————-
ARE YOU HAVING TROUBLE
CONTROLLING THE WAY YOU EAT?
Food Addicts in Recovery Anonymous (FA) offers a solution for all forms of food addiction. Many people are finding recovery in FA from obesity, under-eating, bulimia, and obsession with food and weight. There are no dues or fees. Come join a one night Zoom informational session. To preserve confidentiality, call coordinator for access information (207) 529-5550, or email FA.Newcastle@gmail.com.
The Addiction Guide
My name is Chris, and I'm a grateful recovering addict (15+ years). I'm also one of the founders of the new website, AddictionGuide.com. Addiction Guide is one of the only educational websites founded by a recovering addict, an addict's spouse, and a board-certified addiction doctor.
Over 100,000 Americans have died of a drug overdose during the pandemic, and so we created this website with a clear mission – we want to save lives.

—————————————————
My name is Roselyn and I work in the Public Outreach Department of The Mesothelioma Center.
Older adults are learning more about cancer and other health risks that might affect them. Age is the most significant risk factor.
People 65 and older comprise 60% of all cancer patients. To raise awareness, we recently published a Seniors Guide to Cancer that covers topics like wellness tips, the importance of seeing a doctor, and preventive measures:
https://www.asbestos.com/cancer/senior-cancer-guide/
Since seniors make up around 80% of those diagnosed with mesothelioma and it takes anywhere from 20-50 years after exposure to occur, we have created a great guide for mesothelioma as well:
https://www.asbestos.com/mesothelioma/
Our services are 100% free.
___________________________________________
Due to an increased shortage of qualified trade workers, there is a high demand for apprentice-level and skilled labor positions. Learning a trade or doing an apprenticeship is an excellent option for veterans.

Our guide helps veterans learn about the benefits of non-traditional postsecondary education and other important details about vocational and apprenticeship programs, such as eligibility, costs, and transitioning to working civilian.

You can view our guide here: https://www.intelligent.com/veterans-guide-to-vocational-and-apprenticeship-programs/.
—————————————————————————————-
Preventing falls in the bedroom is not just about ensuring a peaceful night's sleep for seniors, it's about safeguarding their independence and freedom to enjoy life to the fullest. That's why we worked with Purple.com to create their guide on: 
senior fall prevention in the bedroom
I wanted to reach out to OOB/Saco Adult & Community Education because I thought this would make a great addition to your other online resources here:
The guide covers:
Causes of falls for seniors, such as poor eyesight, limited mobility, or an inaccessible bedroom
Fall prevention tips and strategies that can be easily implemented in the bedroom
How to talk to seniors about performing a fall risk assessment
Additional fall prevention resources
——————————————————————————
SENIORS GUIDE TO MEDICARE
We recently created a medically-reviewed resource, Seniors' Guide to Medicare, which covers everything you need to know about using Medicare as a health insurance option. 
It's not uncommon for seniors to be placed on an extensive medication regimen. We created this guide to educate people on how to safely simplify this often complicated process. The guide offers practical advice on:
Exactly what Medicare covers
The details of each different Medicare plan
Medicare enrollment options and periods
The differences between Medicare and Medicaid 
Additional resources for seniors