Welcome!

We hope you find something wonderful, helpful & maybe inspiring!

Welding – Free Training Opportunity – 
YCCC is offering this FREE* training opportunity in collaboration with Sanford Adult Education and Sanford Regional Technical Center . Training Description: 60-hour preparation course for the American Welding Society certification exam in select structural and pipe, to include: Flux Core Arc Welding (FCAW) and Shielded Metal Arc Welding (SMAW). Students will learn many different types […]
Welding – Free Training Opportunity
Falun Gong, an ancient Chinese practice of "self cultivation" – a way to improve mental and physical wellness through five easy-to-learn exercises, meditation and the elevation of one's mind. The practice is based on the universal values of truthfulness, compassion and tolerance. This introductory demo class will provide a brief overview of the system, plus a demonstration of the exercises.
Marcus Gale has been practicing Falun Gong, also called Falun Dafa, since 1998. He offers free instruction throughout Seacoast ME & NH.
Falun Gong classes TBA for Fall 2021
Email Marcus at mgale324atgmaildotcom for more info and/or to get your link.
Click here for FREE learn-at-home driving skill classes like:
SmartDriver TEK
Using Ride sharing Apps
CarFit (getting the best fit in your car – adjusting sets, mirrors, etc)
We Need to Talk (the discussion on when to stop driving w/older drivers)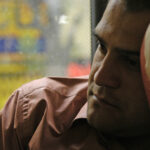 The pandemic has put additional stress on our country, especially those who are victims of our nation's drug epidemic. With many COVID-19 cases still being reported, our organization would like to offer a resource to help your community.  
The following is a link to Substance Use Disorder resources in Maine:
Maine Substance Use Disorder Resources
People can search by county or city, and have access to all the 70+ types of services we cover in our database, such as treatment, prevention services, language-specific services, & age-specific services. On it, you'll also find a comprehensive listing of every addiction service available in your state. We are available 24/7 and our services are free of charge.
The main goal of our site is to help people who are affected by addiction and provide information to help with the prevention of substance abuse. Our site is HONcode Certified and provides reliable, transparent, and ethical health information.
Drug Rehab Services

FREE Sahaja Yoga Meditation
7:00 PM Eastern Time (US and Canada)
Every week on Mondays, until May 31, 2021
Sahaja Yoga is a unique method of meditation developed by H.H. Shri Mataji Nirmala Devi (1923-2011). With this practice one develops self-mastery through self-realization (kundalini awakening), which integrates our mental, emotional, physical and spiritual being.
In this weekly class explore techniques for clearing the subtle energy centers (chakras) using the natural elements and affirmations that will deepen the meditative experience.
Sahaja Yoga does not require physical exercise and no previous experience is necessary. This class is offered free. With more than 20 years experience each, instructors Jerry and Archana Mayfield voluntarily share Sahaja Yoga.
"You don't have to pay anything, but you have to give some time, that's all, and within a month 
you'll find you'll become masters: master of yourself and master of this art of yoga."
— Shri Mataji Nirmala Devi, Public Program in Sydney, Australia 1990
Attend AARP Driver Safety's NEW Live Virtual Workshops and learn how to get where you're going safer, easier and smarter. With our four FREE virtual workshops, you can get all your transportation questions answered in real-time.
• Using App-Based Ridesharing Services
Tap, ride, arrive. It's that simple. Join your peers for our virtual workshop about ridesharing apps like Uber & Lyft and how they help you stay you safe, mobile and connected at any age.
• CarFit Workshop
You can improve your safety and reduce your risk of injury during a crash by making adjustments to ensure your car "fits" you properly. CarFit is a free educational program developed in collaboration with AAA, AARP and the American Occupational Therapy Association.
• Smart DriverTeck Workshop
Technology is changing the driving experience. This FREE workshop familiarizes drivers with important safety technology like Blind Spot Warnings, Smart Headlights, and Automatic Braking. Join your peers on Zoom at a LIVE virtual session.
• We Need To Talk Seminar
It's a tough subject, but there comes a time when older family members need to stop or limit their driving. We Need To Talk offers a free virtual seminar that helps you assess your loved one's driving skills & provides tools to help you navigate these important conversations.
View the schedules for these four workshops and register today!
Visit

aarp.org/DriverSafetyVirtual