Welcome!

We hope you find something wonderful, helpful & maybe inspiring!

Falun Gong, an ancient Chinese practice of "self cultivation" – a way to improve mental and physical wellness through five easy-to-learn exercises, meditation and the elevation of one's mind. The practice is based on the universal values of truthfulness, compassion and tolerance. This introductory demo class will provide a brief overview of the system, plus a demonstration of the exercises.
Marcus Gale has been practicing Falun Gong, also called Falun Dafa, since 1998. He offers free instruction throughout Seacoast ME & NH.
Falun Gong classes (6:30-8:30 pm):
March 11, 2021
April 8th, 2021
May 6, 2021
Email Marcus at mgale324atgmaildotcom for more info and/or to get your link.
Click here for FREE learn-at-home driving skill classes like:
SmartDriver TEK
Using Ride sharing Apps
CarFit (getting the best fit in your car – adjusting sets, mirrors, etc)
We Need to Talk (the discussion on when to stop driving w/older drivers)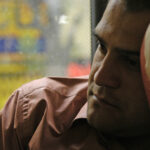 The pandemic has put additional stress on our country, especially those who are victims of our nation's drug epidemic. With many COVID-19 cases still being reported, our organization would like to offer a resource to help your community.  
The following is a link to Substance Use Disorder resources in Maine:
Maine Substance Use Disorder Resources
People can search by county or city, and have access to all the 70+ types of services we cover in our database, such as treatment, prevention services, language-specific services, & age-specific services. On it, you'll also find a comprehensive listing of every addiction service available in your state. We are available 24/7 and our services are free of charge.
The main goal of our site is to help people who are affected by addiction and provide information to help with the prevention of substance abuse. Our site is HONcode Certified and provides reliable, transparent, and ethical health information.
Drug Rehab Services