Academic Catalog PDF   View in PageTurn
Melissa Meserve, Academic Coordinator, is originally from Westbrook, Maine, currently living in Limington, Maine with her husband and three children ages 21, 19, and 14.  Melissa is a recent graduate of University of Maine at Augusta and is currently studying for her Masters of Science at USM in an Adult and Higher Education Program. She has been a writing and math tutor throughout her time at UMA and continues tutoring for their VAWLT (Virtual, Accessibility, Writing, Library, and Technology) peer tutoring program.
Her favorite hobby is playing baritone saxophone in volunteer community wind ensembles, Casco Bay Wind Symphony and Fanfare Concert Band.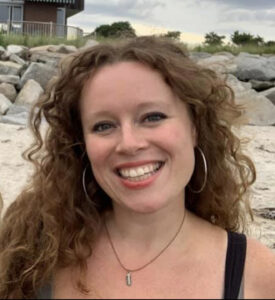 Kristen Bartlett is Student Support Services and Enrichment Course Developer for OOB/Saco Adult & Community Education at the Saco Learning Center. She has a degree in Business Administration and decades of experience in Customer Service. She is available by phone, texting or in person and will help you with just about anything! She is spectacular at problem solving and is a great success at creating an abundant, safe & festive atmosphere for students at the Learning Center and throws one heck of a graduation celebration at the end of the school year! She will likely be the first to greet you as you enter our Saco location, so be sure to say "hello!". 
Steve Boillot received a BA from the University of Missouri and has taught ESOL for eight years after retiring from a career in college textbook publishing.
David Durkee, our Director,  has worked in adult education for fourteen plus years as both an educator and administrator. He has served as a director of  TRIO programs through Southern Vermont College, and is the current director of OOB/Saco Adult Education. With degrees in English and Secondary Education from the State University of New York, David is a lifelong learner and a strong advocate for the importance of education. David is committed to offering a range of enrichment and basic education courses to community members and enjoys helping empower students through new educational and career pathways.
Bo Hewey has taught from kindergarten through high school and Adult Education. With a Masters in Literacy Education from USM and a MA in Progressive Education from Goddard, he is a lifelong learner who enjoys teaching and learning with his students.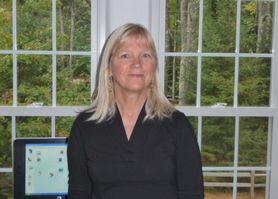 Liis Nigol is our official HiSet Tester for the OOB/Saco Adult Education program. She has worked as a counselor with high school and  college students for over 30 years.