Kristen Bartlett was exposed to art at a very early age which inspired her lifelong creative path. With schooling in drawing, oil painting, graphic design and photography, Kristen practices many forms of art. Her current loves of artistic expression have been in mixed media collage and Japanese Shibori dyeing.
Krystian Beal studied Elementary Education with a concentration in Music at UME @ Orono. He currently plays in several local bands and is also a soloist, singer-songwriter.
Vanessa Berry holds a BS in Elementary Education from UMaine Farmington where she was part of their Sustainable Campus Coalition. She joined the ecomaine team in August, 2018, as an Environmental Educator.
 Steve Boillot received a BA from the University of Missouri and has taught ESOL for eight years after retiring from a career in college textbook publishing.
Jill Braceland has been designing and delivering seminars in a variety of management and writing topics for more than 30 years. She has successfully owned training companies in MA & NY. 
Heidi Brewer, practicing yoga for 20+ years and a registered yoga teacher, believes that yoga is an opportunity to connect to yourself and create peace of mind.
Dawn Burns is self-taught and has a special passion for animals. She does commissioned pet portraits for clients and has taught a variety of painting classes.
C
Jeffrey Carpenter is the Workforce Recruitment Specialist for the State of Maine's OCFS through Woodfords Family Services. He is responsible for recruiting Behavior Health Professionals throughout the state. Jeffrey will be your host throughout this opportunity by providing answers to any questions that may arise.
Carolann Cliche, author of eight eBooks, holds a diploma and is a practitioner in CAM Complimentary Alternative Medicine, a master medical hypnotherapist and NLP Practitioner. She has helped 100s achieve their wellness goals. As a pain patient herself, she developed the 4R's Neuroplastic-healing System based on the new NLP neuroscience discoveries of how the brain can unlearn old habits, behaviors and even pain!
Ali Clift holds degrees in Environmental Studies and Marine Science from Eckerd College in St. Petersburg, FL. She is the Education & Outreach Coordinator for the Cumberland County Soil & Water Conservation District.
John Coffin has held his USCG License since 1985 and has operated charter vessels in the Florida Keys and ME. He is a Master ME Guide and a certified Boating Instructor for US Powerboating and the National Safe Boating Council.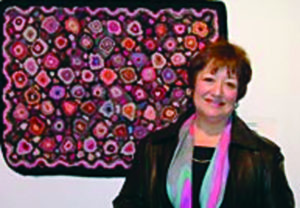 Janet Conner holds a BS in Art Education from Moore College of Art and Design in Pennsylvania, and is a member of the Saco Valley Fiber Artists. Her hooked rugs have been exhibited  regionally, and can be seen at Maine Fiber Arts Center in Topsham. See our Gallery.
Jennifer Courtois, RN, has 40 years of nursing experience, from hospital, home health, diabetes & community education and 10+ years teaching of CNA, PSS & CRMA in both the classroom & clinical areas.
Kim Crepeau, a basket weaver since 1984, has been enthusiastically teaching her craft for the past 15 years. From beginner to intermediate, the baskets Kim chooses for her classes can be made by all.
D
Sarah deGrandis, BFA in New Media from ME College of Art, is a formally trained artist and longtime crafter who knows a little bit about a lot of things. She is passionate about learning different crafts and using modern, fun takes on traditional techniques.
Gregory Downs, holding a BA in French, minored in German at USM. With a strong passion for foreign language acquisition and linguistics, Gregory loves to share the knowledge he has gained.
E
 Jason Eckerson has worked in restaurants around the country for over 15 years, landing him most recently as sous chef at Eventide Oyster Co. in Portland.
Dr. Jonathan Emlet, DC, of Scarborough Family Chiropractic, has BAs in Biology & Life Sciences, a Masters in Nutrition & Human Performance, and lectures to share valuable tools on how to live healthier by focusing on what is natural for the body.
F
Karl Finley, volunteer firefighter for 20 years+ with Scarborough Fire Department, is an EMT/Paramedic and worked at the Saco Fire Department for 15 years. He has been the Public Education Coordinator for six years and teaching CPR for eight.
Gayle Fitzpatrick has taught in public and private schools, colleges, adult and community programs for 30+ years. She is a practicing artist who creates and exhibits works in painting, printmaking and paper.
Michael Foley, an appointed ME Notary & Dedimus Justice for 10+ years, has notarized countless documents including basic forms to real estate closings along with performing marriage ceremonies yearly. He lives in Westbrook with his family, owns various businesses & has been serving his community for over 15 years in various elected & appointed positions.
G
Faith Garnett began teaching card making in 2009. She sells her original greeting cards at craft fairs and at Seacoast Crafters in Portsmouth. See our Gallery.
Noreen Gelinas is a graduate of a 200 hr yoga alliance approved yoga school and is a certified Mindfulness Meditation teacher through the Awareness Training Institute and the Greater Good Science Center at the University of California at Berkeley. She has been a registered nurse for over 26 years.
Mark Gerardi has been studying and teaching martial arts for 25 years. He is the founder of Samurai Fitness and a professional member of the National Qigong Association. He is also an Energy Healer who recognizes the health benefits of these active moving meditations. www.luminousandhealthy.com
Maryssa Gordon, BA in English & Creative Writing, will complete her MFA in Creative Writing this winter. She is a freelance writer and editor. Andrew Grant, certified Smart Driver instructor for ME & NY, also teaches a Smart Driver TEK workshop, which helps participants understand the new and emerging technology in their vehicles. He is a certified trainer and district coordinator in NY and certified for the Car-Fit and We Need to Talk programs.
Tory Gordon is a watercolor and pen-and-ink artist living & working in Biddeford. Her art is inspired by people, places and things and expresses itself in a fluid style. She believes everyone has an artist within waiting to express itself in beautiful, surprising ways.
Jennifer Greiner, of Green Thinking, uses a unique approach of professional counseling and essential oil wellness to integrate alternative, natural methods into your own health & lifestyle.
H
Emily Henley, Masters of Science in Education, has been a K-12 teacher for five years. She has worked with many parents in creating behavior management plans to use at home with their children.
 Bo Hewey has taught from kindergarten through high school and Adult Education. With a Masters in Literacy Education from USM and a MA in Progressive Education from Goddard, he is a lifelong learner who enjoys teaching and learning with his students.
  Linda Holmes, a certified Zumba and Group Exercise instructor, has been dancing and teaching for over 50 years. She has studied dance all over the USA including Boston, New York, Chicago, Los Angeles and San Antonio. Linda is a lively instructor who enjoys getting people on their feet and dancing!
Eric Holsinger became interested in photographing the public when he began contributing to MaineToday.com's Seen Photoblog in 2013. He shoots formal portraits of strangers on the street and has an ongoing urban landscape project: @SacoLikeTaco.
Barbara Hopkins, Masters in Communications Management & certification in Corporate Training., is a licensed Maine agent, has 20 years experience in health insurance operations including 10 years conducting member education meetings throughout Maine.
I
J
K
Namory Keita, Master Village Drummer, is a sought after teacher and performer with a unique style and a wealth of traditional knowledge very rare to find outside the villages of Guinea where he was born. His resources include not only his wonderful ability to engage any audience but also his relationships with dancers and drummers locally and around the world as an international teacher and performer.
L
Mike Leonard, a photographer since the '80s with experience ranging from TV production to leading photography cruises, has been teaching for 12+ years. He has been acknowledged by Adobe Systems as the leader of a Photoshop User Group in Portland, ME and enjoys teaching photographers at all levels to help them to grow their talents.
Emily Loder excelled at collegiate fencing at Texas A&M University. She participated in three national tournaments while fencing three different weapons! Emily, with 30 years of Girl Scout experience, will help you become comfortable in the outdoors.
M
Susan Mallon holds a BS in Spanish from USM and also studied at the University of Santiago de Compostela in Spain. She was heavily involved with the Hispanic population at Sacred Heart Church in Portland, ME and translatored for several families and the Spanish Mass. She previously taught at Carrabassett Valley Academy, Mount Blue Middle School and Lewiston High.
Joy Many, DPT, KYT, is a physical therapist and Kripalu yoga teacher. She loves to work with people on the path of embodied movement, somatic awareness and nature connection.
Kate McCarty, Food Preservation Community Educator at UMaine Cooperative Extension, served with the AmeriCorps VISTA program and has completed the Master Food Preserver Program, an intensive, hands-on training in all aspects of home food preparation.
Sean McCloy, MD, MPH, MA, is Medical Director/founder of Integrative Health Center of Maine and specializes in Lyme-literate treatment. He received his MD from NYMC, is dual board-certified Diplomate in both Family Medicine & Holistic Medicine.
Melissa Meserve, Academic Coordinator, is originally from Westbrook, Maine, currently living in Limington, Maine with her husband and three children ages 21, 19, and 14.  Melissa is a recent graduate of University of Maine at Augusta and is currently studying for her Masters of Science at USM in an Adult and Higher Education Program. She has been a writing and math tutor throughout her time at UMA and continues tutoring for their VAWLT (Virtual, Accessibility, Writing, Library, and Technology) peer tutoring program.
Her favorite hobby is playing baritone saxophone in volunteer community wind ensembles, Casco Bay Wind Symphony and Fanfare Concert Band.
Rob Moody has extensive knowledge from nursery development and landscape design to irrigation installation and engineering. Rob has worked at Moody's Nursery for over 35 years and was President of the Maine Landscape and Nursery Association. Visit www.moodysnursery.com
Ryan Moore is a self-taught cook and second-generation restaurateur. He has worked hard on perfecting his pasta recipes and techniques and enjoys teaching people how to make their own dough and shapes.
HanaKyle Moranz is a bodyworker, yoga teacher, personal trainer and lifelong gardener who specializes in working with people with chronic pain to increase resilience in activities of daily life.
N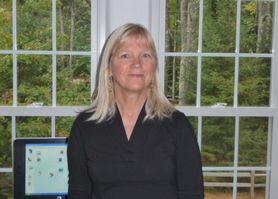 Liis Nigol is the Student Services Coordinator for the OOB/Saco Adult Education program. She has worked as a counselor with high school, and college students for over 30 years.
O
P
Dr. Aline Potvin is a naturopathic doctor, teacher, medical muse, and healthcare advocate. Her love of working with patients in her family health practice in Arundel, ME is only surpassed by her deep desire to educate and support families to become independently healthy, and bring that forward into building community.
Q
R
Moira Rascati has been a sous-chef at Joseph's by the Sea for the past 12 years. She is a graduate of the Culinary Institute of America in New York.
Elizabeth Richards, staff reporter for The Windham Eagle, is also co-author of four editions of Maine: An Explorer's Guide and been published in Yankee Magazine's Travel Guide to New England and Family Fun Magazine, to name just a few. Elizabeth  has also been teaching dance for more than 20 years. She loves watching the moment that steps 'click' for her students.
Sally Ring lives in Arundel, ME and became a Certified Health Coach through the Dr Sears Wellness Institute in 2018 after working in the fitness industry for many years. She enjoys educating, motivating and encouraging people to live a healthier lifestyle.
Ron Romano, cemetery historian, is the author of three gravestone & cemetery-themed books. He leads walking tours programs for Portland's 350-year old cemetery and serves on, and is an officer of, the national board of the Association for Gravestone Studies.
Sterling Roop a lifelong cribbage player, has played on 6 of the 7 confinents in countries from Afghanistan to Zanzibar. He has taught many friends and family the game along the way.
Marianne Russo is a Certified Tea Specialist and owner of Nellie's Tea Company. She has studied under experts from around the world, including Pearl Dexter, founding owner of Tea, A Magazine, and John Harney of Harney & Sons Fine Teas. She has traveled to the tea fields and factories of China and Japan, the World Tea Expo, and numerous tea rooms in the US and abroad.
Kim Rutter, co-owner of Rover Bagel in Biddeford, ME, specializes in naturally leavened, wood-fired bagels. She is passionate about baking, using time-tested techniques and healthful, local ingredients and outdoor activities such as biking.
S
Candace Sanborn of Radiant Image has 30 years of business branding experience. Believing people have brands, she transferred her expertise in 2019 to work with individuals, helping them understand what goes into developing a personal brand and how it can help them achieve greater self-esteem and the results they want in their career and life.
Cassandra Elizabeth completed a clinical training program for herbal medicine at Vermont Center for Integrative Herbalism in 2015. She is a partner of The Maine Botanical Clinic in Portland and an apothecary bartender for private parties and events.
Cami Smalley, certified Vet Tech, earned her Bachelors in Biology & Animal Behavior from Colorado State University. She spent 10+ years in the Pet Food industry developing a comprehensive nutritional curriculum for a 17-location pet store chain. Cami then completed her Masters of Science with a Functional Medicine-based curriculum and founded Enroot Wellness in 2019. Enroot Wellness is dedicated to listening to what your body is saying and helping provide the means to restore vitality. If offers a functional medicine, evidence-based, and personalized approach to health and well-being, for people and pets.
Geri Lynn Smith is an award-winning photographer who shoots  primarily in the New England area. She is a member of the Portland Camera Club where she enjoys teaching and leading a mentor/mentee group. See our Gallery.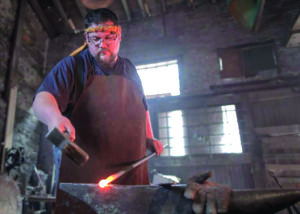 Sam Smith is a Master Blacksmith & Guildmaster of the Maine Blacksmith's Guild. Internationally renowned for his work on UNESCO World Heritage sites in Europe and over 20 years experience in the craft, Master Smith represents an unbroken line of Blacksmiths since 1836.
Sarah Spiegel, owner of Samudra Studio, a space for yoga, mindfulness, and community in Saco, completed Stil Studio's 200 and 500 hour Fluid Yoga Training in 2013,. She is certified in Thai Yoga Massage Level 1, Yin Yoga and Meditation, as well as an SPA Yoga teaching with Betty Riaz.
Lee Sullivan has experienced the home-buying process multiple times and successfully redeveloped several bank-owned residential properties. She is a HUD and hoMEworks-certified housing counselor and homebuyer educator.
Eben Sumner owns Casco Bay Hemp in Biddeford and the creator of 1780 – a registered ME Medical Cannabis business. He is a founding board member & lobbyist for the ME Growers Alliance. With a BA from St. Edwards University in Organizational Communications and a MA in International Political Economy from King's College London, UK, he is passionate about the healing power of cannabis.
T
Katie Tomai, Licensed Massage Therapist and graduate of the NH Institute for Therapeutic Arts, specializes in Deep Tissue Massage and working with injuries and chronic pain. She loves helping people find ways to address discomfort in their bodies and feel empowered in their own healing process.
U
V
W
 Stephanie Walsh, CPT, CNTP, CEPC is a certified Nutrition Therapy Practitioner, Eating Psychology Coach and Personal Trainer. Her focus is a holistic approach, creating a program catered specifically to each client. 
Faye Warner is an experienced home cook, with many years of experience managing restaurants. Her partner has always raved about you could find the best Onigiri at convenient stores in Tokyo, so Faye mastered making them and now Onigiri is a staple in the household.
Leah Wentworth, owner of Inner Wisdom Health & Wellness, is a Certified Holistic Health Coach, Reiki and EFT/Tapping Practitioner. She is passionate about creating balance in the body's energy system and providing guidance to reconnect with inner wisdom.
 Russel Whitten, a local artist, studied at The Art Students League of New York, Heartwood College of Art, and is a member of the Art Guild of the Kennebunks and The Ogunquit Art Association. Russel has been teaching painting and drawing to children and adults for the past several years. See our Gallery.
Leah Williams was first drawn to yoga in 2013 as a way to add variety to her fitness routine. It wasn't long before she realized how effective it was in calming her overly anxious mind. After contemplating taking teacher training for quite some time, the community at Samudra Studio helped encourage her to take the leap and sign-up for the 200-hour Fluid Yoga teacher training. Leah loves sharing the practice and benefits of yoga with others in the hopes it will impact their lives as much as it has changed hers.
Scott Whytock, Certified Financial Planner, has been an investment advisor for 10+ years helping clients plan for issues that arise from the time they enter the workforce through retirement. He assists with investments, insurance, tax planning, estate planning and how all these issues impact you and your family.
Linda Woodard, an avid bird watcher, has been the Director of Scarborough Marsh Audubon Center for 18 years. She has taught high school biology, bird watching, marsh ecology and a wide variety of environmental topics. 
X
Y
Z
Wade Zahares has illustrated seven children's books, including Window Music, a 1998 NY Times Best Illustrated Book. He specializes in corporate commissions for such clients as McDonalds, Bank of America & HBO. See our Gallery.